Cuisine

Enjoy taste beyond description
Our gourmet cuisine is centered on locally produced ingredients and takes advantage of the blessings of nature.
Our chef takes these local ingredients and incorporates the knowledge and feelings of those who produced them into completely new cuisines that are somehow nostalgic.
We are also proud to use native grown varieties of vegetables. Our cuisine will not only delight your palais, it will also dazzle your eyes.

In addition to a wide selection of wines and other beverages, our tea pairing method is considered very unique and exquisite.
The tea pairing is a marriage between Japanese tea and French cuisine.
The tea/tea blends are served in beautiful wine glasses and are paired with specific dishes to complement and bring emphasis to the color, aroma, and taste of the meal.
The tea blends play the same role as wine but are nonalcoholic. Our mocktails are a new alternative to awaken your senses.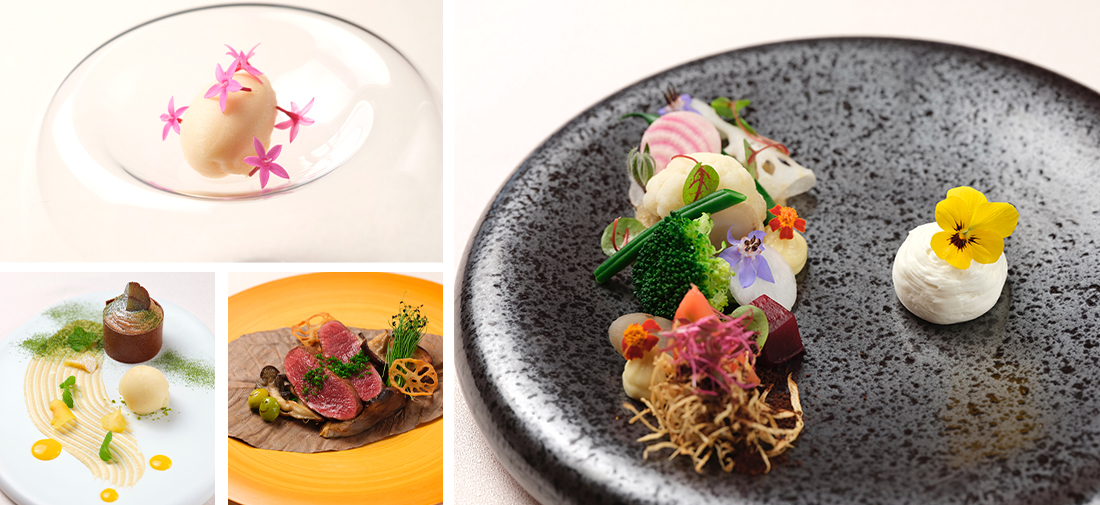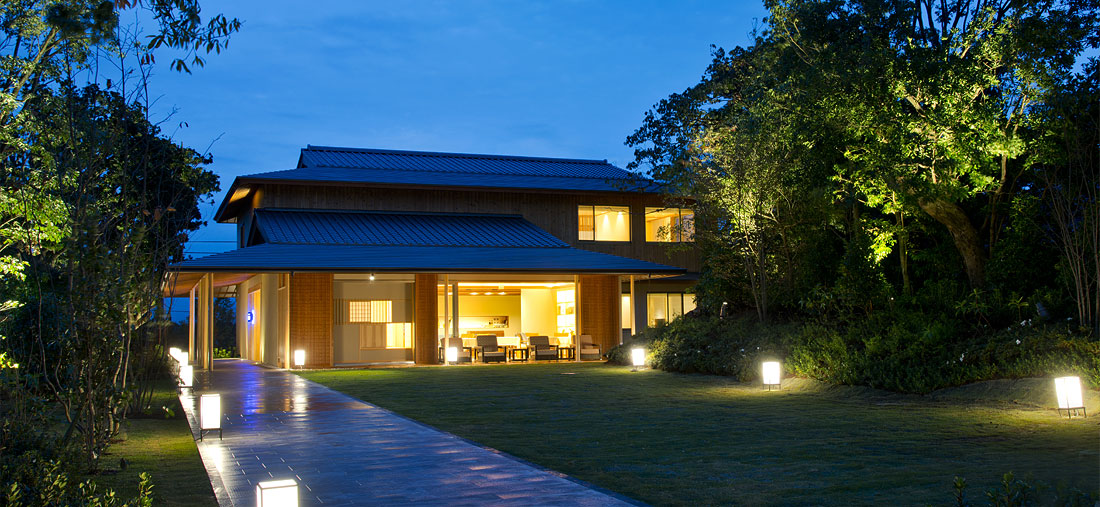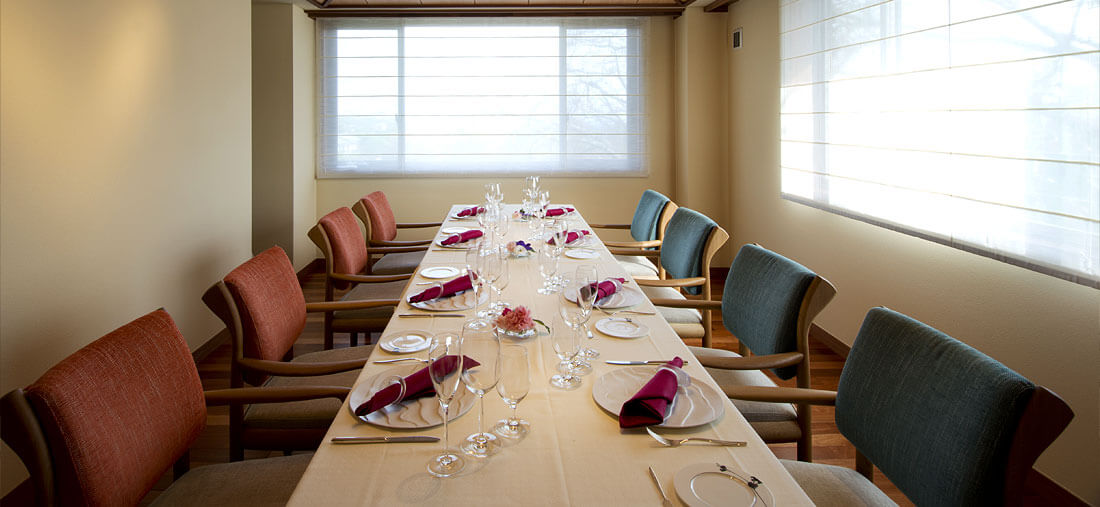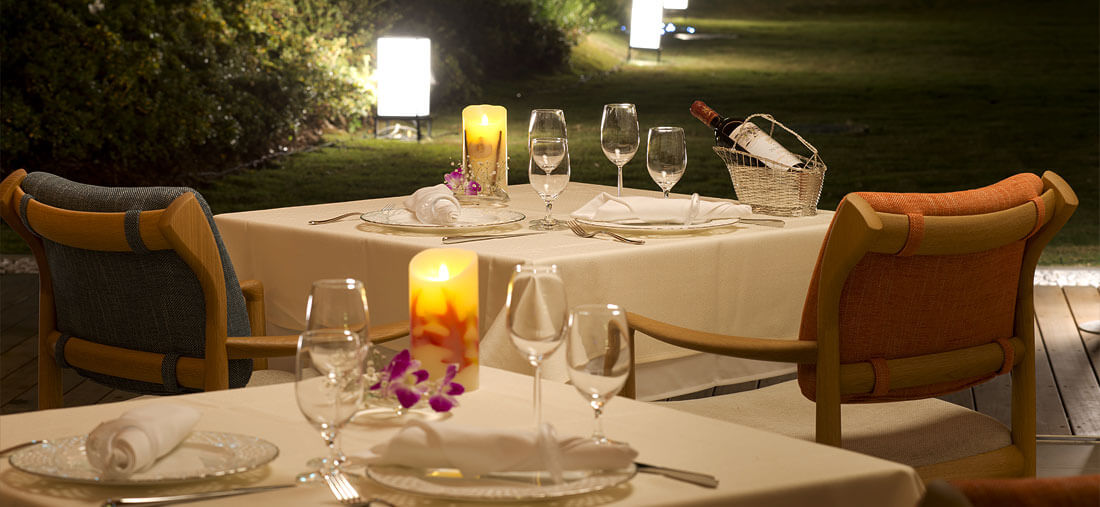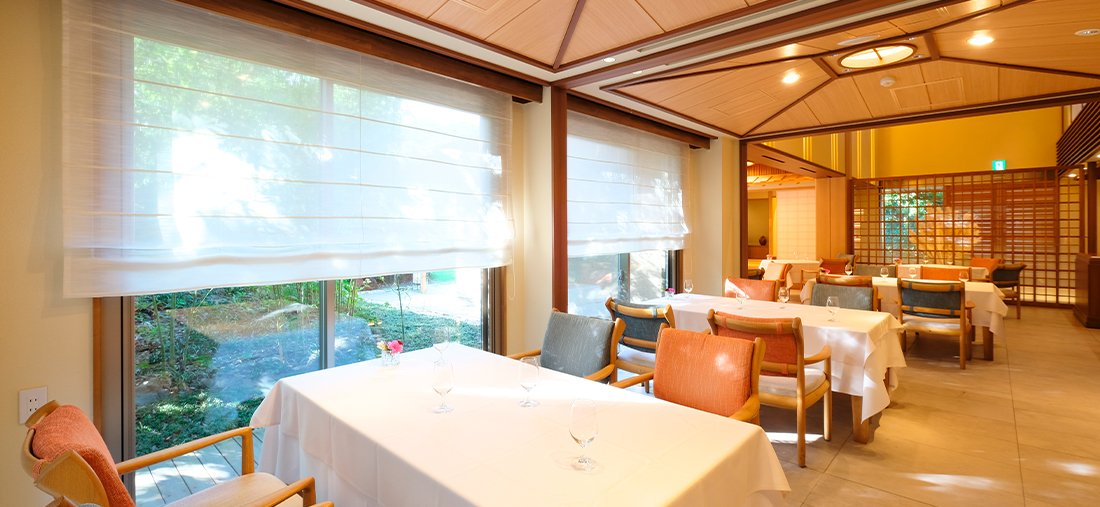 French Restaurant - "Yamamomo"
The 1st floor has floor seating, and a tea room.
The 2nd floor has one private room and two half private rooms and a restaurant with teppan-yaki area.On the 1st floor, guests can enjoy a meal while looking out at the spacious garden and on the 2nd floor the magnificent ocean expands to the horizon.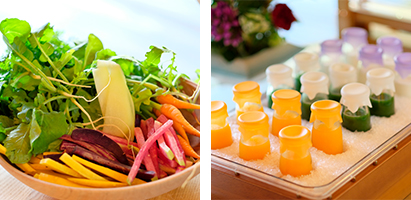 Western-Style Breakfast
Enjoy sparkling wine or freshly squeeze juice, fresh vegetables and fruits and many other selections on our half buffet.
There is also handmade bread and different egg dishes to choose from.
| | |
| --- | --- |
| Hours & Availability | :7:30~10:00(L.O. 9:00) |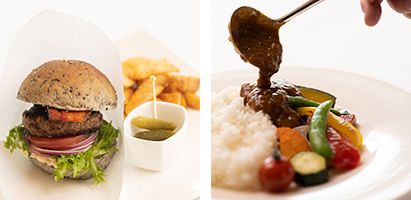 Lunch
Our restaurants are also available to guest who are not staying the night with us. We hope you come visit us and enjoy one of our courses made with in season Izu ingredients or our a la carte menu in the middle of the great nature.
| | |
| --- | --- |
| Hours & Availability | :11:00~15:00 (L.O. 14:00) |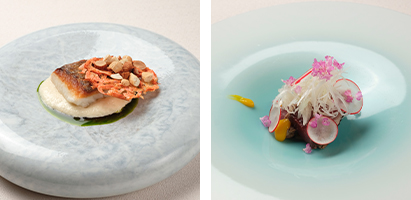 Dinner
Starting with the fresh seafood just picked up on the day in the Izu Ocean, you can enjoy colorful vegetables and other seasonal dishes in course menu.
Hours
/ Dinner
:17:30~21:00 (L.O. 19:00)
Since we could accommodate various food restriction menus, please contact us.
( For example, Gluten-Free, Vegetarian, Vegan, Muslim Friendly etc.)