The allure of ABBA Resorts Izu is the artistry of its
Japanese architecture.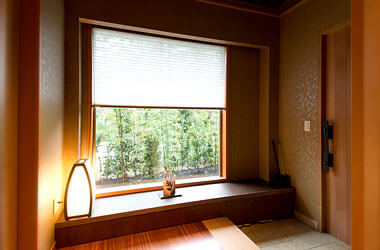 Our villas symbolize a luxurious retreat where they can feel the fusion of modern Japanese culture and the history of classic Japanese architecture at the main wing.
All our rooms have a garden view where guests can sometimes encounter wild squirrels.
You are assured of a peaceful stay in the relaxing ambience of traditional Japanese architecture and culture.