Area Activities

In April 2018, the Izu Peninsula was accredited by UNESCO as the ninth natural "World Geopark" in Japan because of its valuable geology and topography.
Mt. Fuji is also located in Shizuoka Prefecture. The area offers plentiful opportunities to enjoy sports, nature, gourmet cuisine, art, historical exploration, etc.
A myriad of experiences that we cannot even begin to introduce here are waiting for you at Izo.
Please feel free to consult us for suggestions on programs, tours, and activities.
Jogasaki Coast
A deeply indented shoreline with a cliff at a height of 30 to 40 m, the Jogasaki Coast was formed approximately 4000 years ago by eruptions of a volcanic cluster.
View the beautiful landscape as you walk down the Jogasaki Picnic Course boardwalk that was created along the coast or around the extended bridge.
Approximately 15 minutes by car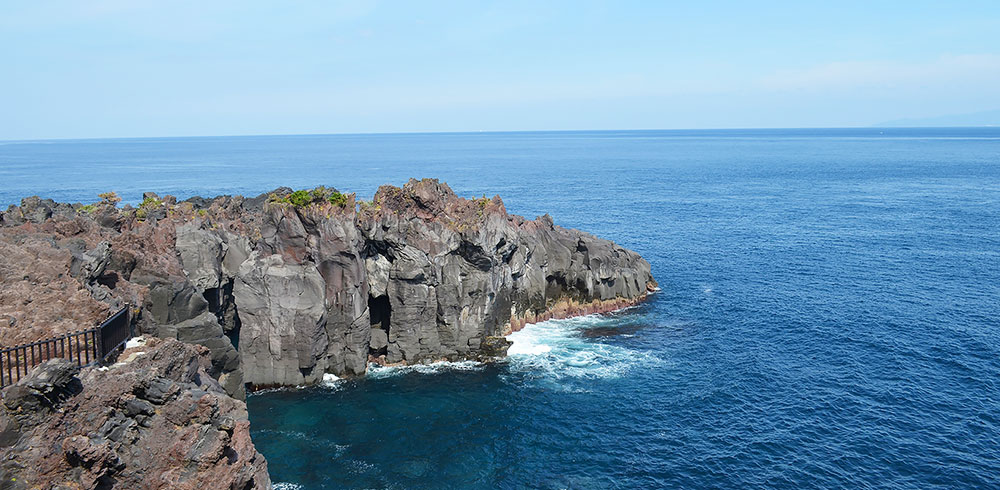 Mt. Fuji
Considered the symbol of Japan, Mt. Fuji is considered a world heritage site.
Worshiped as a god since ancient times, the mountain's unparalleled beauty will fulfill your heart's desires.
Izu has numerous viewpoints from which to behold this magnificent figure.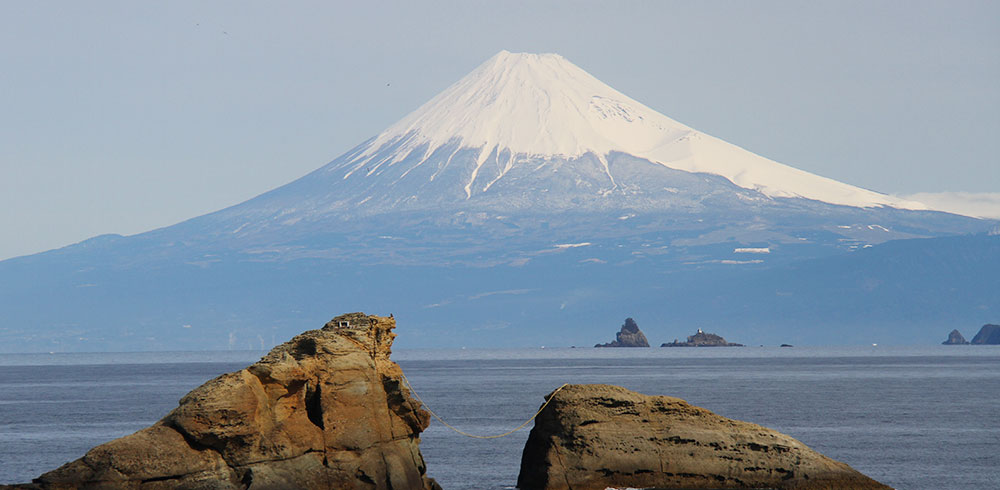 Jogasaki suspension bridge
Two bridges can be found in the nature research trail 6 km between Yawatano and the ocean park, namely, the Kadowaki Bridge and the Hashidate Bridge.
Spanning 23 m above the sea, Kadowaki Bridge is a well-known suspension bridge in Jougasaki, and one can view a kaleidoscope of the sea from it.
Hashidate Bridge near Yawatano is 60 m long and provides tourists with quite a thrilling experience.
Approximately 15 minutes by car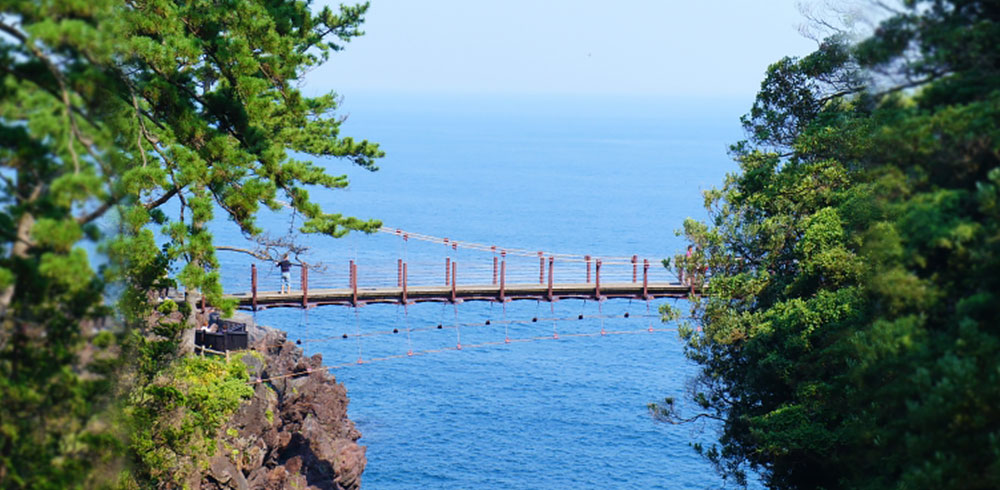 Cherry Blossoms at Izu Highlands
"Sakura no Sato"
Approximately 3,000 cherry trees from 40 different varieties from all over the country are grown in this park and bloom one after another between the months of September and June.
This location has been certified as one of the top 100 sites in Japan for cherry blossoms.
In the autumn, the sight of cosmos flowers is sure to please the eyes.
Approximately 12 minutes by car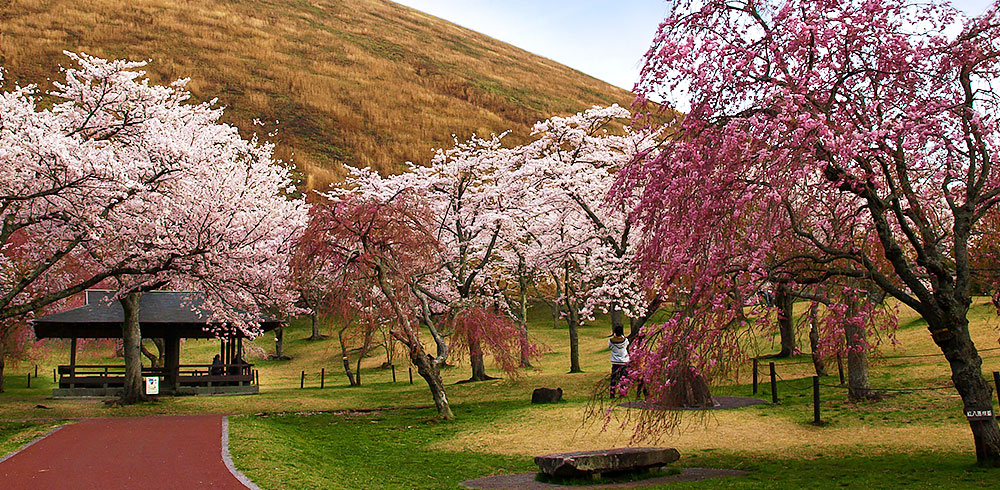 Ipekiko Lake
Lake Ippeki is the largest natural lake in the Ito Peninsula.
It is gourd shaped and has a circumference of 4 km.
Guests can enjoy boating, fishing for deep-bodied crucian carp, or lure fishing.
Another popular activity is bird-watching while following the trail because one may find a variety of cute, wild birds that live in Izu.
In the autumn, the crimson foliage is reflected in the lake to create a stunning sight.
Approximately 20 minutes by car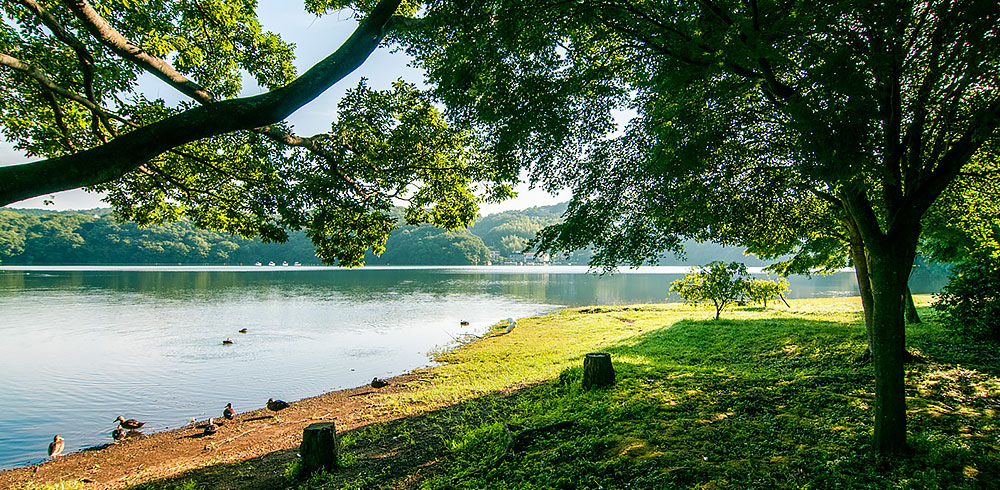 Relax and enjoy a fishing day
~Que Sera, Sera~
The name Zagyosoh, which is the original Japanese name of ABBA Resorts, is inspired by the Chinese historical character Jiang Taigong and denotes a peaceful time of fishing.
Have a relaxing stay, and connect with your soul as time passes by in the ocean of Izu.
Guests can ask our chefs to cook the fish (e.g., Isaki (Grunt) and Aji (horse mackerel)) that they caught.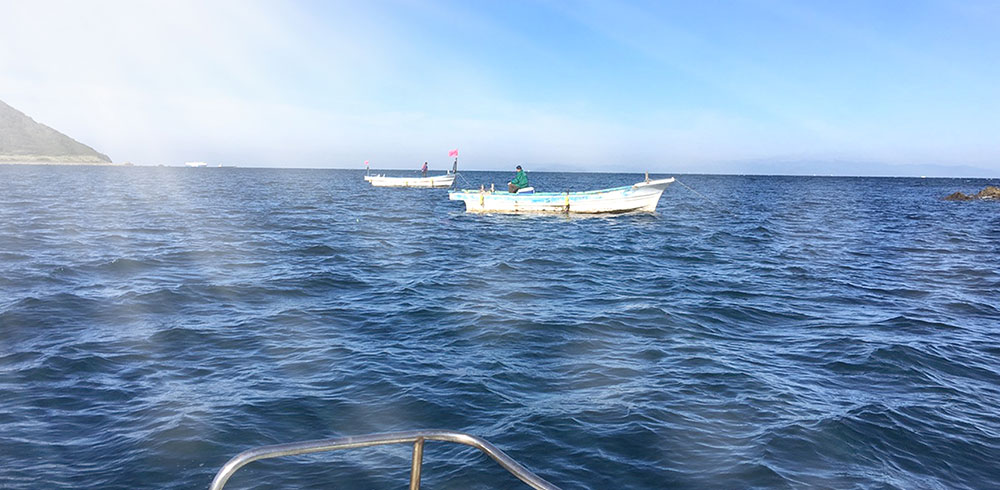 5 Golf Courses
located within 20 minutes by car from ABBA Resorts
There are various golf courses in the resort, and you can fully enjoy golf while being surrounded by wonderful natural features.
Gold Kawana Country Club
Kawana Hotel Golf Course Oshima Course
Southern Cross Resort
Amagikogen Golf Course
Inatori Golf Club
Approximately 20 minutes by car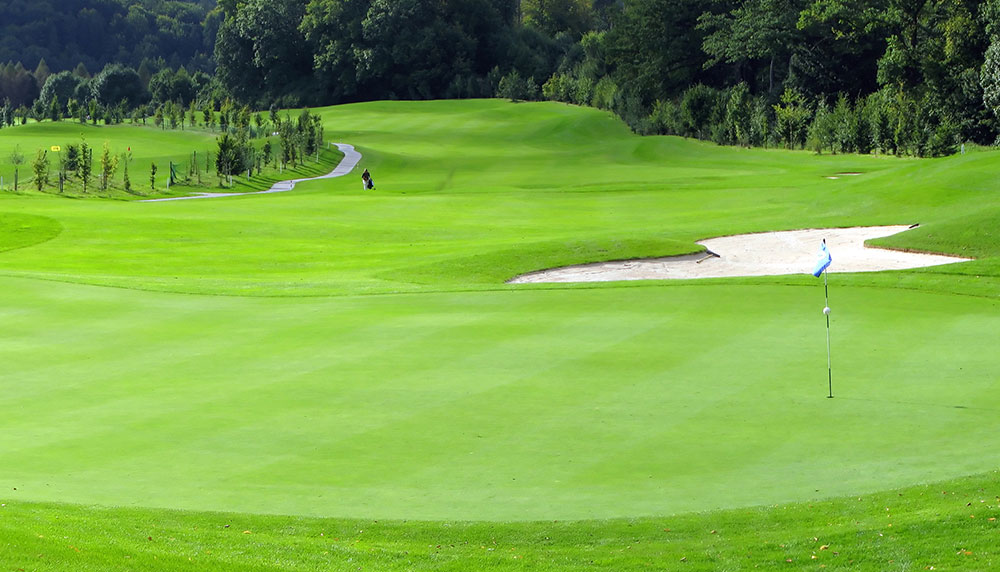 Hot Springs hopping in Izu
Izu is well know for its many hot springs flowing all ovet the peninsula. Since long ago, many great Japanese literary figures have also spent time here, pruducing many great works based on those visits.
The stunning view of the Pacific Ocean from outdoor bath or jacuzzi at Akazawa Onsen Day Spa, which is a 5-minute drive from us. As shown in the photo, even in capybaras in the open-air bath at Izu Shaboten Zoo.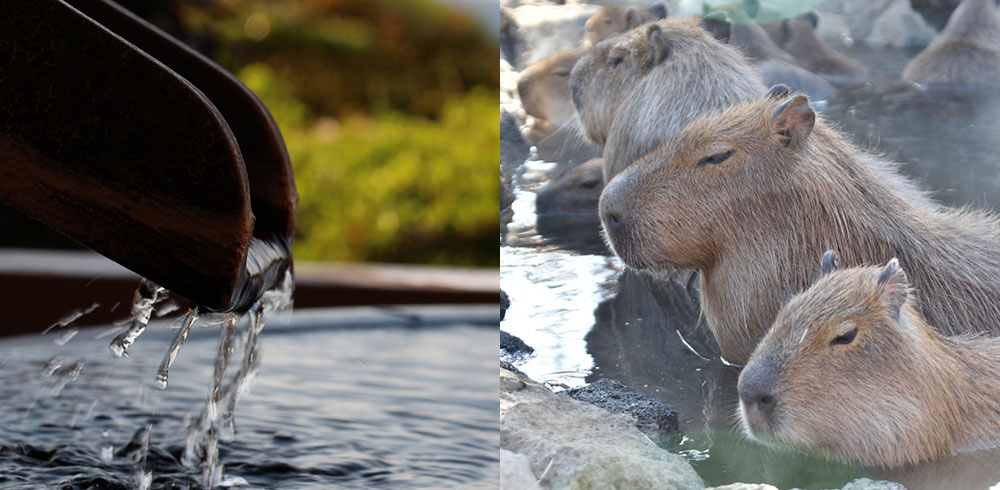 Various Other Options
In addition, some of the activities that you can enjoy in Izu throughout the year, or by the season.

NakaIzu winery-hills
Japanese tea picking experience: Shizuoka boasts the best Japanese tea. We also recommend that you experience the tea pairing menu at ABBA Resorts (for details, please visit our Cuisine page).
SOBA making (buckwheat noodles):
Ceramic art experience (at various art galleries in the vicinity):
Swimming with dolphins:
Kawazu–Nanadaru Canyoning: