Japanese Traditional
Main Wing

Japanese Traditional Main Wing
Japanese Traditional
Main Wing
Each villa or room has a uniquely different interior to
ensure that our guests gain a new experience each time they visit.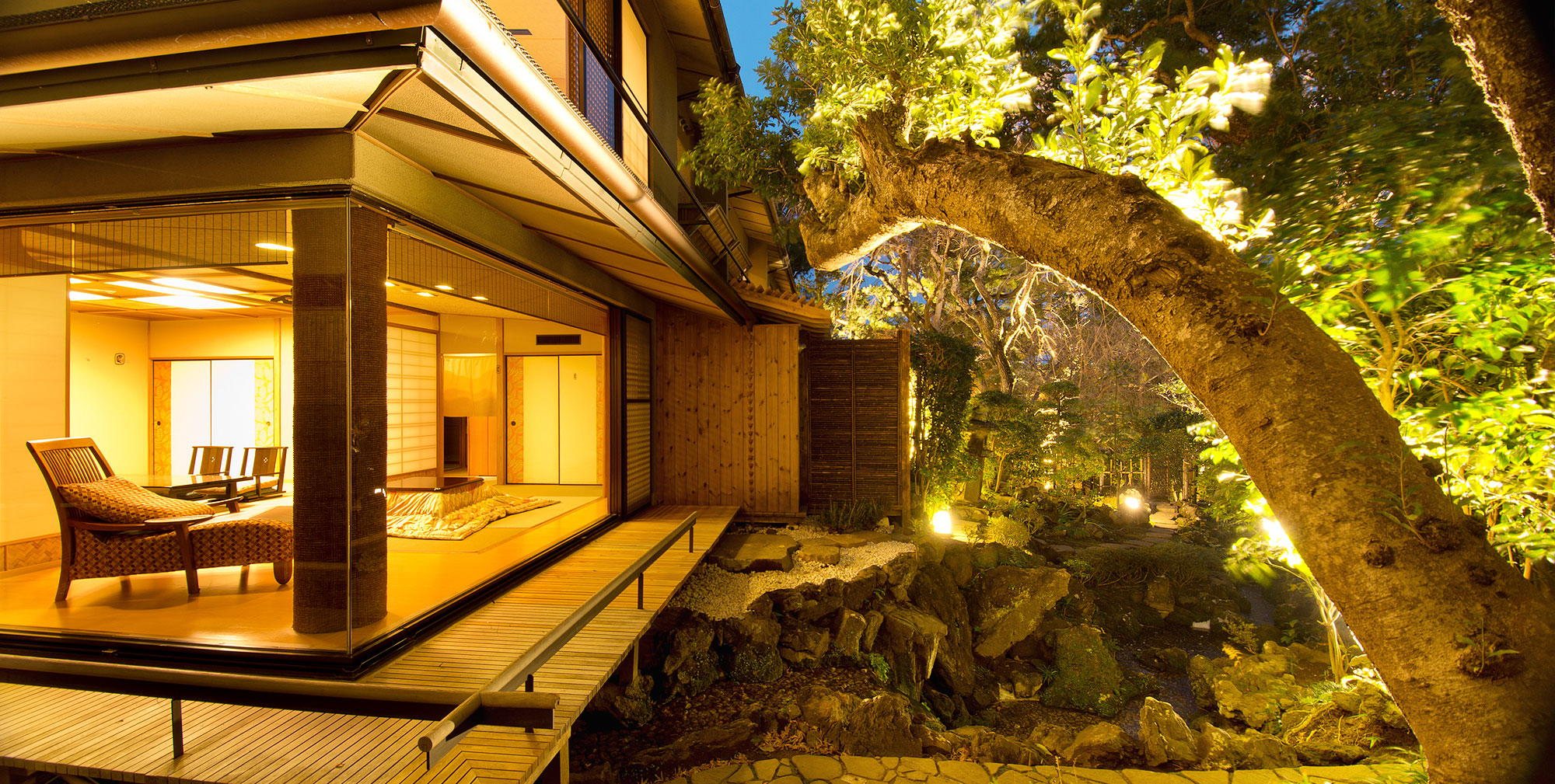 Pure Japanese leisure amidst Japanese gardens and natural surroundings
The main building has 19 rooms, including accommodations with open-air baths, detached rooms, and rooms with a view of the Garden.
Enjoy a peaceful stay in an atmosphere of traditional Japanese architecture
These rooms offer guests the luxuries of traditional Japanese architecture in a spacious and soothing atmosphere.

The south wing rooms offer cozy twin beds in a relaxed Japanese atmosphere.

The two private suites stand alone and are surrounded by a tall hedge.
East
Open-air Bath/Japanese Style Room,Japanese Cypress Bath
A place of peace with your own garden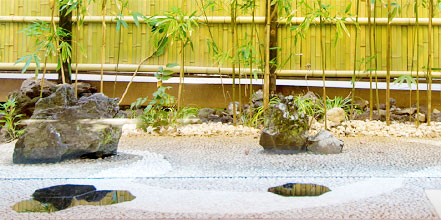 You can feel the sunlit air and the highland breeze in this private villa-style space.
The sparkling waters overlooking the spacious living room and the relaxing roof deck will calm your mind.
Forget the time.
Guests staying in the east wing can also ask for breakfast and dinner to be served privately in their rooms.
(Guests in other rooms will be only served at the restaurant.)
Person(s)
:1 - 4
Room size
:67m2~70m2
Bedding is basically Japanese Futon mattress.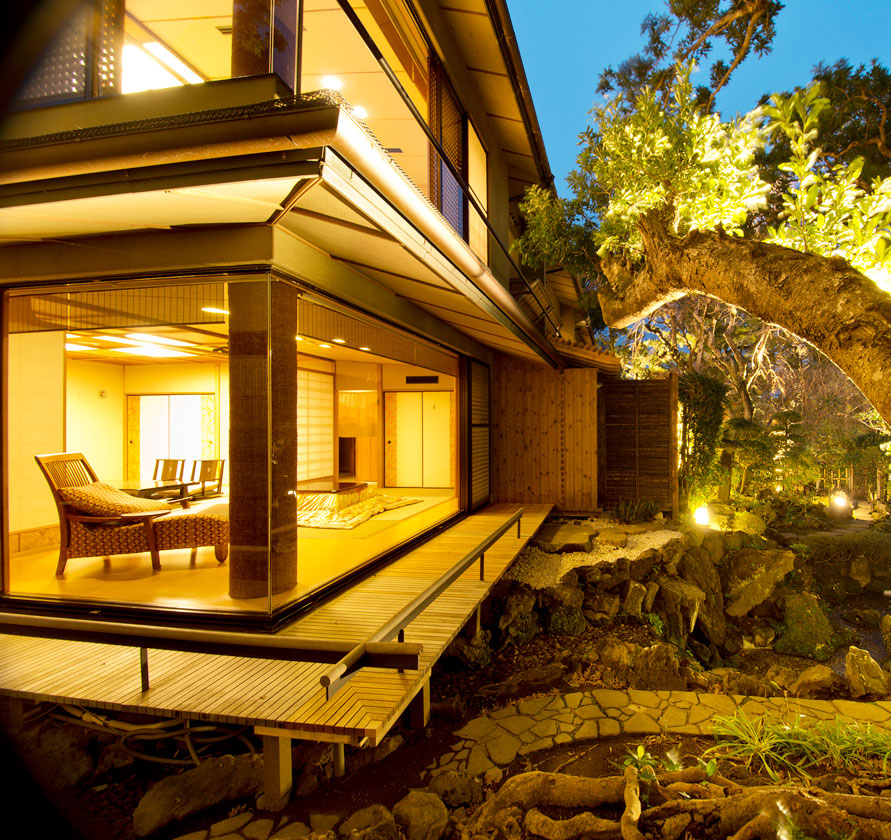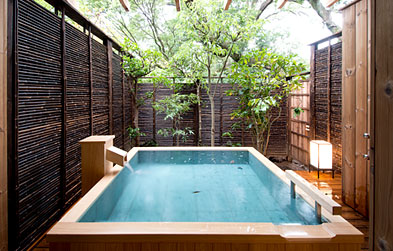 The rooms on the first floor are equipped with an outdoor bath that interacts with the freshness of nature in every season.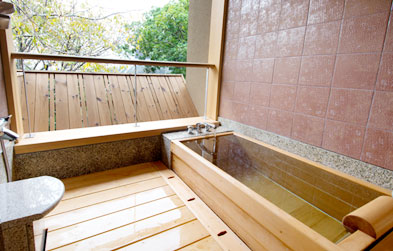 The room on the second floor is a space that is abundant in light and overlooks the bayberry trees in the garden.
South
Japanese Western Style Twin Room,Open-air Bath/Japanese Western Room
Feel light and breezy as you spend time relaxing while witnessing the transitions of the four seasons.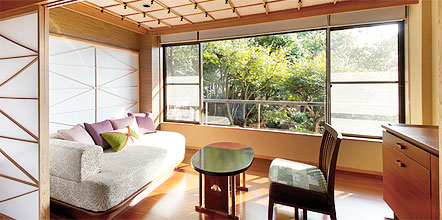 Over the bedroom with twin beds, space spreads to the wide edges of the floor to an open-air bath.
While staying in you traditional Japanese-style room, you can rest in your comfortable beds.
Some of the rooms on the second floor that are overlooking the Japanese garden have a view of the brilliant Sagami Bay.
Person(s)
:1 - 2
Room size
:44m2~55m2
2bed Twin W1200×D2030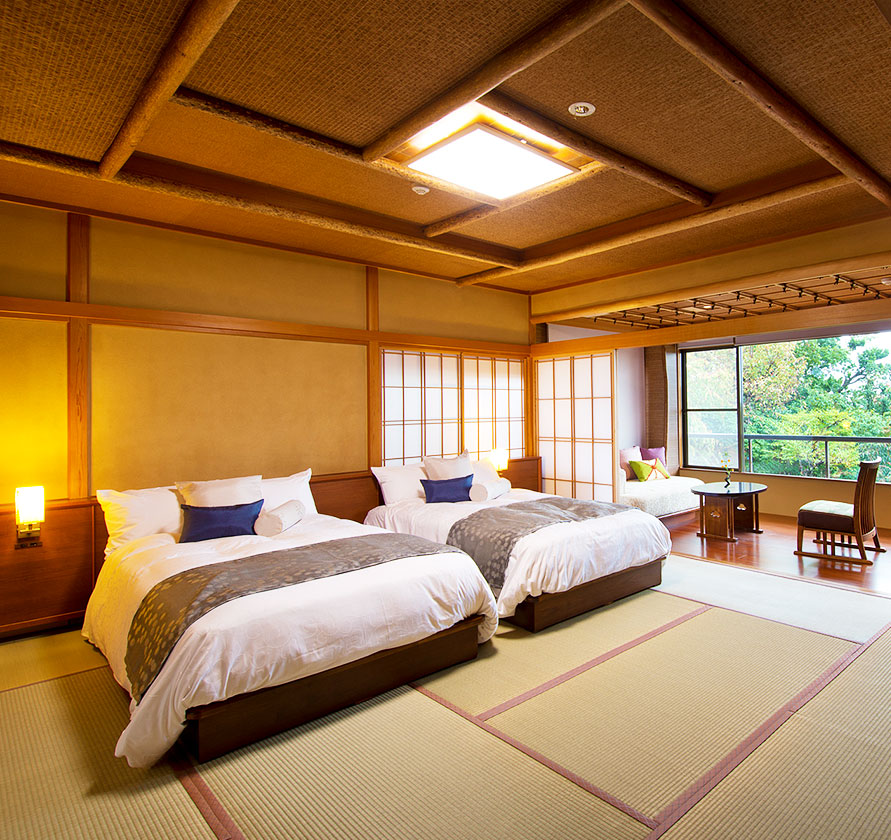 The rooms on the first floor contain a rock outdoor bath.
You can bathe as you feel the movement of light and air in the four seasons of Izu.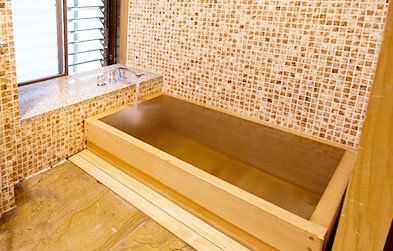 The room on the second floor has an indoor cypress bath.
Annex Suite
Japanese Style House-Open air Bath
Time for precious silence
Superb private apartment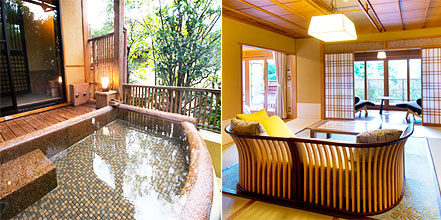 The private apartment is a single-family room enclosed in the green tranquility of the garden. Its living area and bedroom have garden views with a wide deck full of light and air.
Person(s)
:1 - 2
Room size
:72m2
2bed King w1800×D2030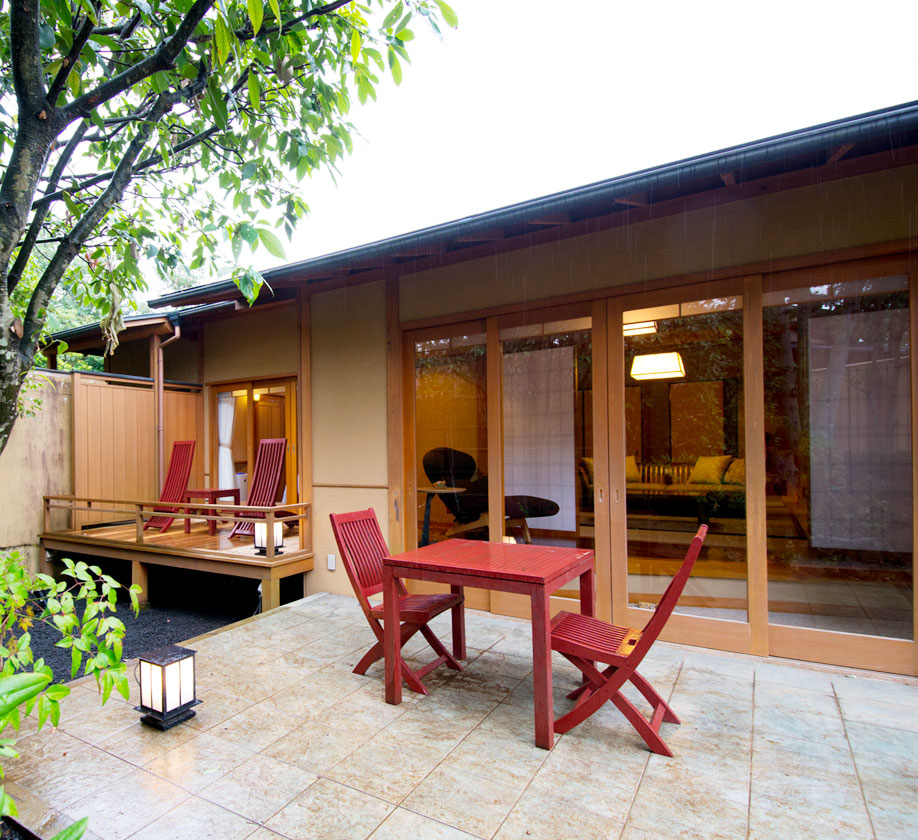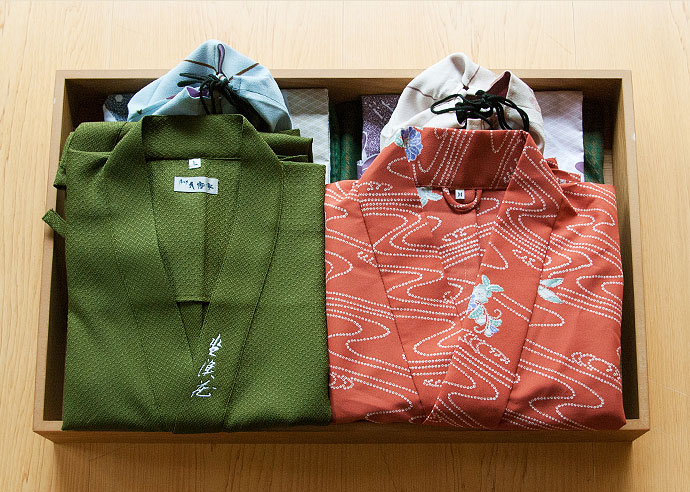 WIFI Free
Humidified air purifier
Coffee maker
Safe
Separate shower / WC
Refrigerator
Full Amenity set includes Yukata : Japanese style bathrobe + socks ( as pictured)
*Unfortunately our hotel is not handicap accessible except Villa KARIN and RENGE.
We appreciate your understanding.
All rooms are non-smoking. However, villas are only allowed to smoke in the deck space.