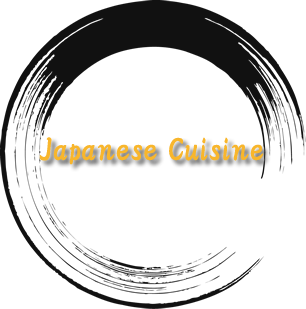 Experience an array of dishes that display our master chef's top class sense of taste through our "kaiseki" course.
Monthly menus are prepared with all our heart.
We make it a point to bring in the freshest local ingredients from Ito's own fish markets.
Colorful ingredients and garnishes please the eyes,
while their essential flavors are vitalized in a variety of dishes for gourmet bliss.
Top class liquor, shochu (liquor distilled from potato, buckwheat, or rice), awamori (Okinawan) liquor,
plum wine, citron wine, champagne, house wines, etc. are brought in from all over Japan.
A wide selection of beverages to go perfectly with your meal is available at your request.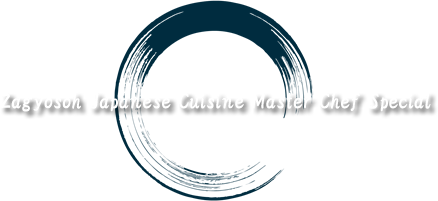 Our master chef for Japanese cuisine, who has obtained a culinary license for preparing "fugu" or puffer fish,
has put his heart and soul into putting together Zagyosoh's new specialty "Izu Fugu Kaiseki".
Raw seasonal fish and seafood from Izu are also incorporated
into this valuable course so you can savor the delightful flavors found only in Izu.
We insist you give it a try.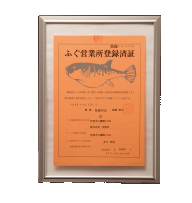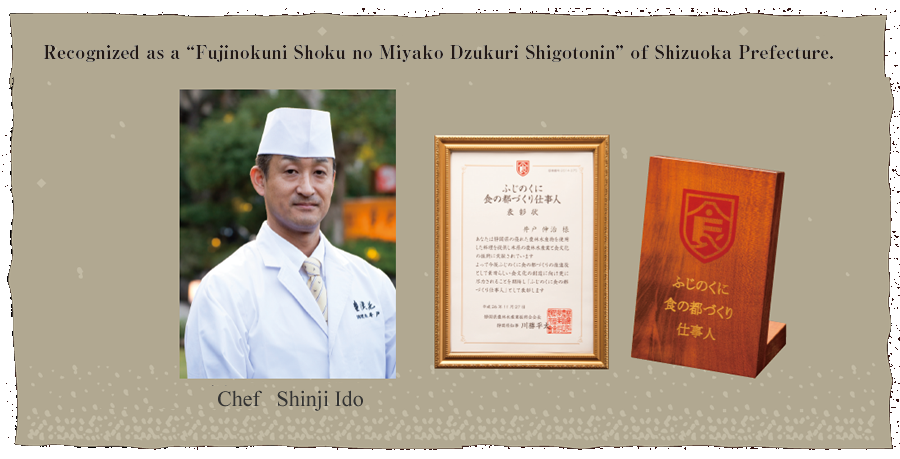 静岡県では、ふじのくに「食の都」づくりの一環として静岡県産の食材を積極的に活用し、県の農林水産業や食文化の振興に貢献している料理人や菓子職人の方々を「ふじのくに食の都づくり仕事人」として表彰しており、当館和食料理長も表彰されました。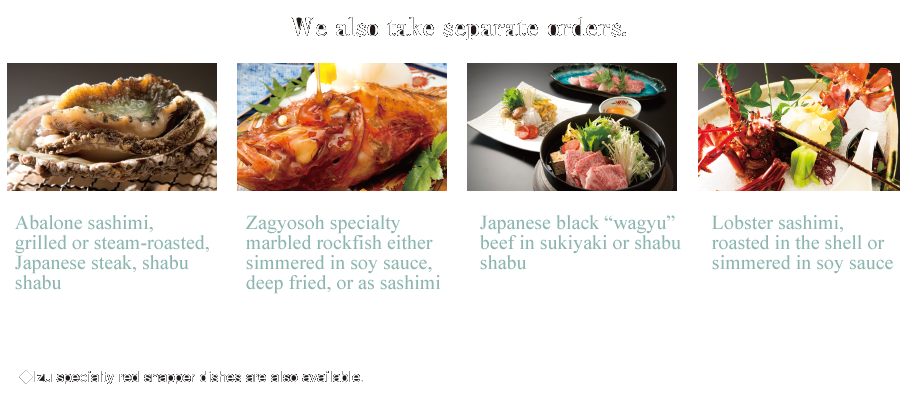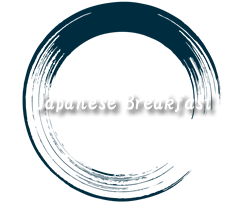 Perfectly cooked, fluffy rice from a traditional kettle and
an array of dishes that will tantalize your appetite.
Enjoy a delicious Japanese breakfast you can only find at a Japanese inn.