Villa

Villa
Enjoy our villas as your own vacation home
Relish the different expressions created by the water
as you relax and de-stress in your room or on the deck.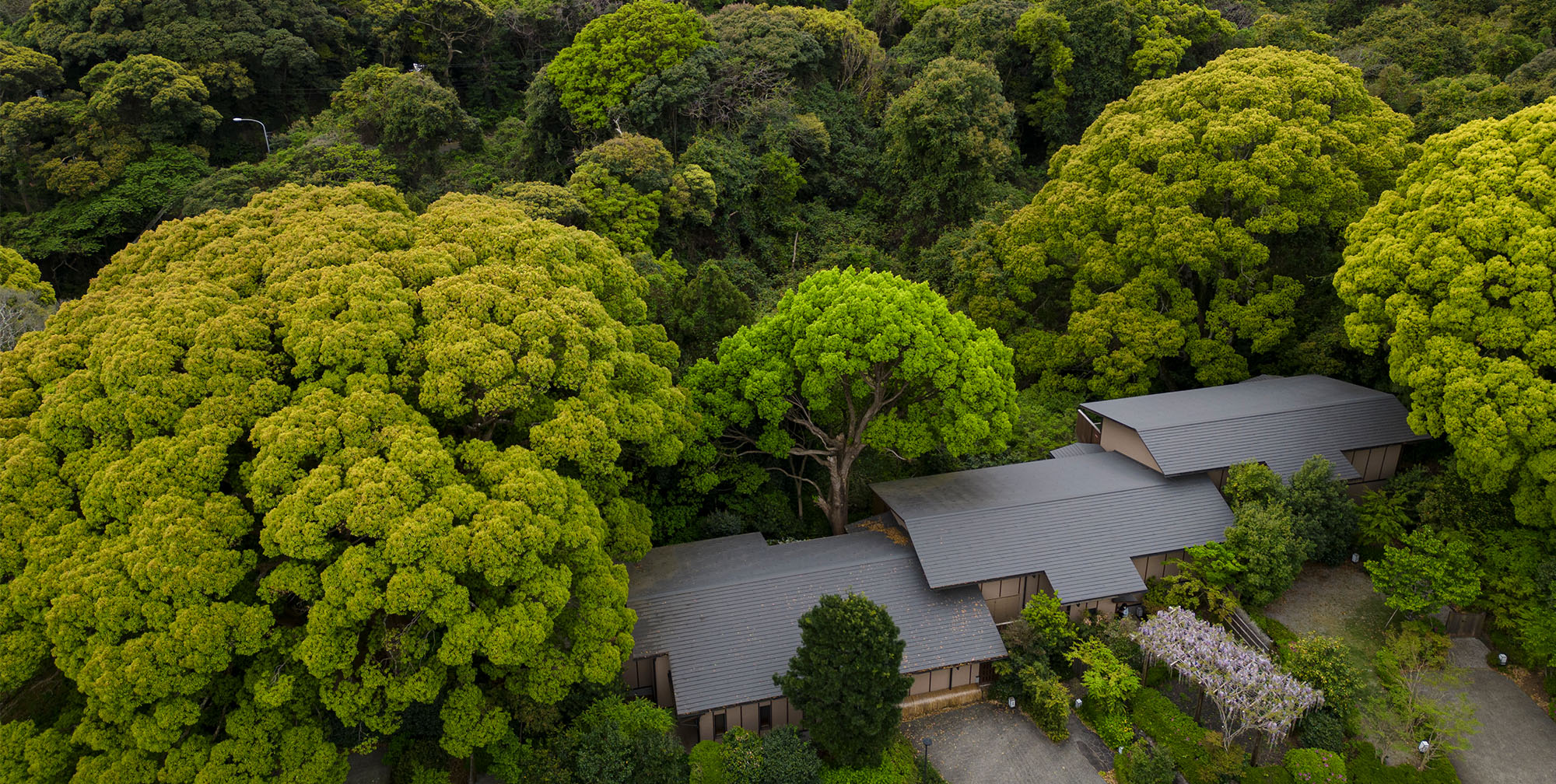 Thirteen villas skillfully incorporate the magical touch of the four seasons and the beautiful scenery of Izu,
an area that enjoys a relatively warm climate throughout the year.
All the villas at the resort include an open-air bath, and four of our villas have a swimming pool.
Two of the most recently constructed villas are double-storied structures that contain a private sauna, jacuzzi and a kitchen where our chef can create special meals for you. The comfortable and spacious interiors have a relaxing and modern Japanese ambience.
Guests will feel perfectly at home in these villas.
a spacious living room and bedroom with an extended roof deck equipped with deckchairs. The roof deck leads to an open-air bath.

within untouched, natural surroundings and graced with a bamboo forest, these two villas include a swimming pool
and open-air bath.

Two new villas have been introduced at the resort in 2018. Both villas are equipped with a split-level living space, private heated pool, open-air bath, sauna, and private kitchen.
Villa suite with Open air bath
Open-air Bath
The water feature in the garden and the outdoor private bath
brings you precious moments of peace.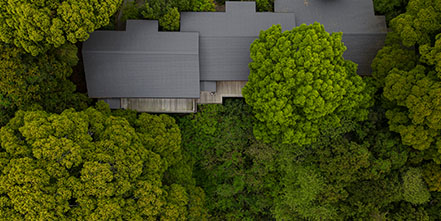 The villas are surrounded by greenery and freshened by cool highland air that revitalizes you.
These villas resemble vacation homes and are nestled in the scenic beauty of Stewartia, Benthamidia, Japanese maples, and other seasonal plants. Inside our villas, guests can relax in a spacious area that includes a living room, a bedroom, and a roof deck that leads to an open-air bath.
The flower basin facing the garden is also a beautiful sight that will calm your soul.
Person(s)
:1 - 2
Number of Villas / Room size
:9 Villas / 77m2~90m2
2bed Twin W1200×D2030
Only Villa KARIN (No.308) and RENGE (No.310) are bariier-free.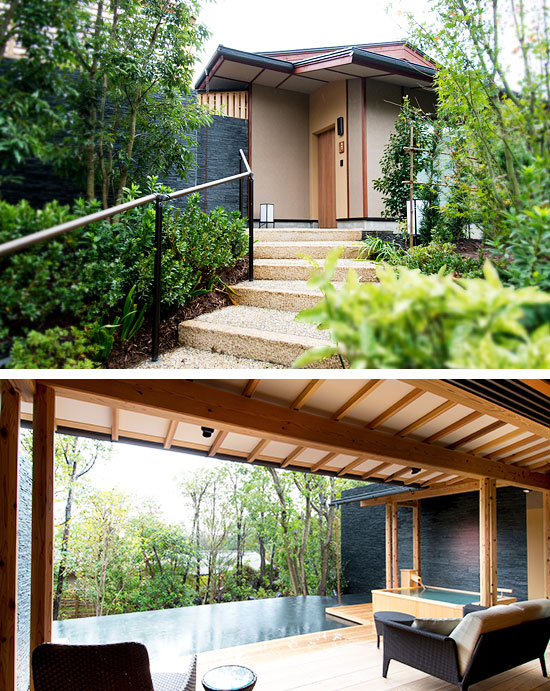 The refraction of blue sky and the lush trees
in the glittering water features the following:
Enjoy the scenes floating in the water, the atmosphere of silence, spreading through the trees and the sky, and the shining moon in the evening.

ABBA Villa Suite-One Bedroom,
Private Pool & Open-air Bath
Private Pool & Open-air Bath
Unwind at your private poolside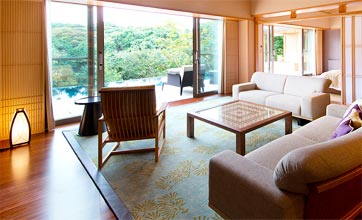 The Ukiyama Hot Springs has long been a popular vacation spot, and the ABBA villa suite is located in the midst of nature snuggled inside a bamboo forest.
There are two villas in this area, and both villas have a swimming pool and an open-air bath. The balcony looks out over the swimming pool, giving the villa a fun resort-like feel.
Both the living room and bedroom face the garden, making the villa feel open and refreshing. Take a nap on one of the deck chairs or in the living room. The facilities and comfort of the villa suite will make you lose track of time.
Person(s)
:1 - 2
Number of Villas / Room size
:2 Villas / 96m2~112m2
2bed Twin W1200×D2030
Pool area
:26.8m2(3.25×8.25m)
Pool depth
:1.2m
*Pool is not heated.
*This type of villas are not barrier-free.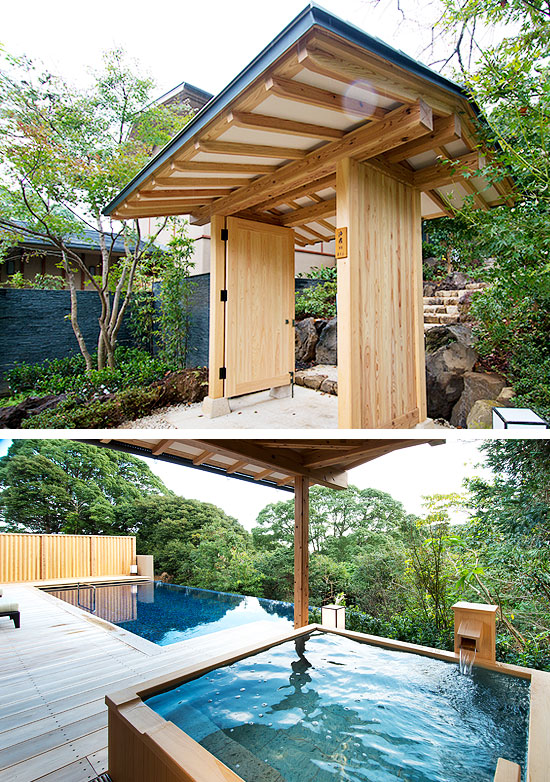 ABBA Exquisite Split Level Villa
with Private Swimming pool, Jacuzzi, Open-air Bath
Private Swimming pool & Jacuzzi & Open-air Bath
Welcome to your own paradise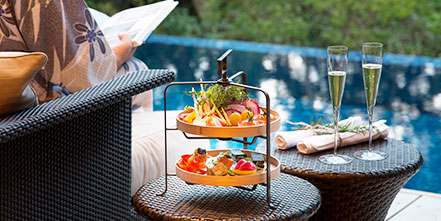 We offer two new villas with a split-level living space, your own private heated pool with water from the mineral springs, and an open-air jacuzzi located on the first floor.
These villas have private kitchens that are adjacent to the living rooms. A chef is also at your disposal to fulfill your gourmet desires.
The bedroom is located on the second floor and looks out on Sagami Bay. The large open-wood deck has an outdoor mineral bath and a sauna.
Person(s)
:1 - 2
Number of Villas / Room size
:135.3m2~139.8m2
2bed Twin W1200×H2080
Pool area
:23m2(7.95m×2.95m)
Pool depth
:1.3m
*Private swimming pool at the Villa room is heated except summer time.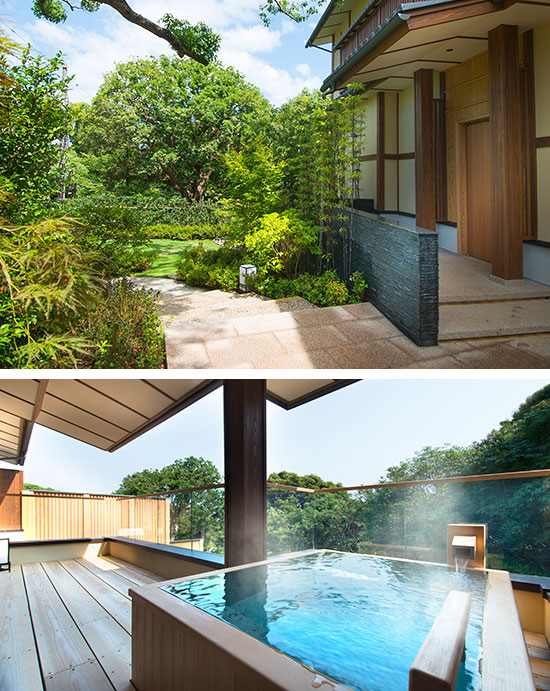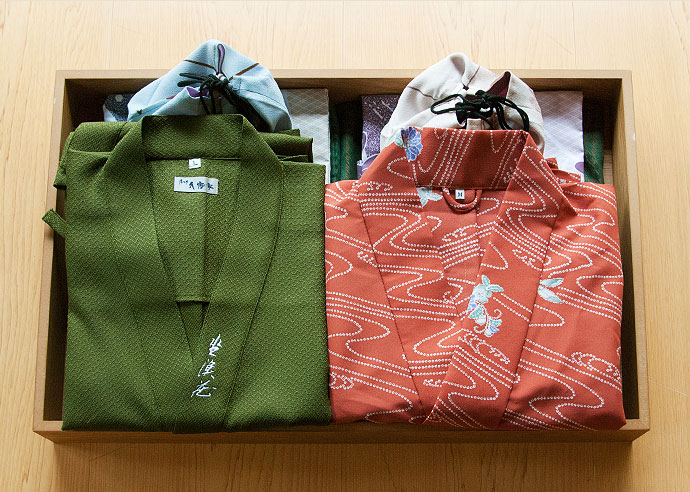 WIFI Free
Humidified air purifier
Coffee maker
Safe
Separate shower / WC
Refrigerator
Full Amenity set includes Yukata : Japanese style bathrobe + socks ( as pictured)
*Unfortunately our hotel is not handicap accessible except Villa KARIN and RENGE.
We appreciate your understanding.
All rooms are non-smoking. However, villas are only allowed to smoke in the deck space.
Children below 12 years old are available only during Family days. Please refer to the Family days.